Set to Soar Artwork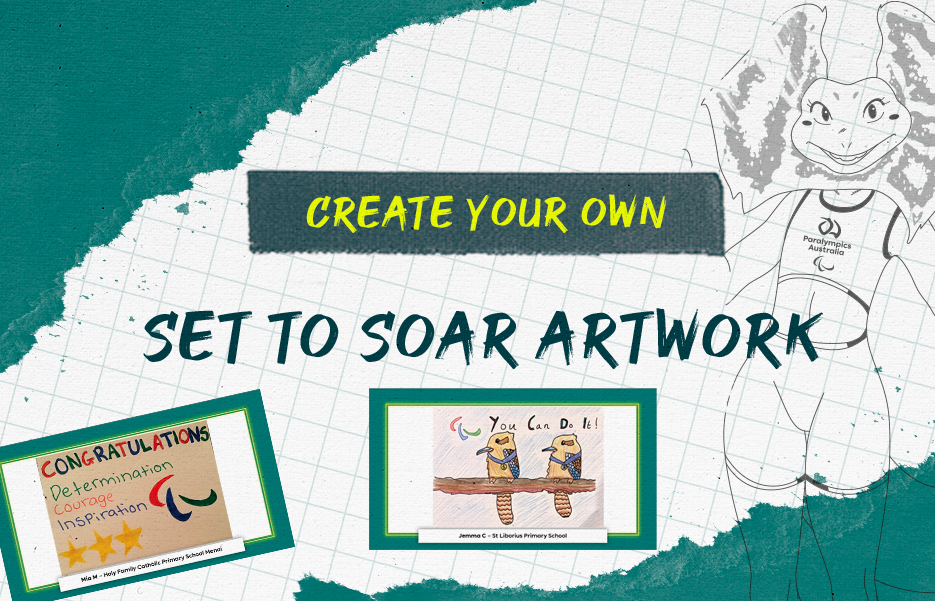 For the Australian Paralympic Team, the Athletes' Village is a home away from home while they are competing. To make them feel welcome and to remind them of the support back home, we are looking for students to produce some art for display in the Village.
As many entries as possible will be displayed at the Athletes' Village in Beijing.
Think about creating a piece of art showing your favourite Winter Paralympic sport or athlete, perhaps you could create a piece that shows yourself participating in sport, or what the Paralympic Games in Beijing might look like.
You might like to create an artwork which shows one of the Paralympic values – determination, equality, inspiration, courage. Or you could include the Paralympic symbol.
Think about artworks that will inspire our Paralympians to achieve their best in Beijing. If you need some help to get started, download and work through our Set to Soar Artwork Ideas Guide at home or with your class.
How to submit your artwork:
Post your artwork to:
Set To Soar Artwork
C/O Paralympics Australia
PO Box 2247
Gladstone Park, VIC 3043

or

Set To Soar Artwork
C/O Paralympics Australia Head Office
PO Box 596
Sydney Markets, NSW 2129

Or upload it via the form below. Accepted file formats include: jpeg, png and pdf.
Artworks must be received by January 31, 2022.